Creating a Colorado for all through modernized digital services
After hearing from more than 2,000 Coloradans as part of a nationwide survey to understand what residents need most from their government, we learned that our constituents expect all state services to be modern, innovative, responsive and fully digital. They want to have the ability to easily access the full array of government services available to them directly from their phone, tablet or computer. And we couldn't agree more!
Based on this valuable feedback, Gov. Polis partnered with the Office of Information Technology (OIT) in September 2022 to announce the multiyear Colorado Digital Government Strategic Plan that will serve as a blueprint for expanding access to high-speed internet and modernizing online state services to create a Colorado for all.
While Colorado continues to be a leading innovator in digital services and ranks in the top 10 nationally for customer experience according to the study, there is still work to be done. OIT and Colorado Broadband Office will take the lead and collaborate with state partners to make it easier for Coloradans to engage with state government services through equitable and accessible technology.
Throughout our digital government journey, we will share more about our work to modernize state services and create the best constituent experience in the country.
 
The Latest
Colorado Receives $826.5 Million from Broadband, Equity, Access and Deployment Program
After much anticipation, President Biden and Vice President Harris announced earlier this week the state and territory allocations for the Broadband, Equity, Access and Deployment (BEAD) fund. Colorado is set to receive more than we anticipated: $826.5 million! Read more
Lt. Governor Primavera Announces Statewide Initiative to Increase Affordable Connectivity Program Adoption
A statewide initiative to increase awareness of the Affordable Connectivity Program (ACP), a long-term benefit to help eligible households pay for high-speed internet, has been launched. The ACP is a $14.2 billion federal broadband benefit funded by the Infrastructure Investment and Jobs Act (IIJA) that provides eligible households with a monthly discount of up to $30 per month (up to $75 per month for households on qualifying Tribal lands) and a one-time $100 discount toward a laptop, desktop computer, or tablet. More than 792,000 Colorado households are eligible for the ACP, while only 23% of those eligible have enrolled. Read more
Colorado Broadband Office Launches New Broadband Mapping Hub
A new Broadband Mapping Hub is now available at broadbandhub.colorado.gov. The Hub is an easy-to-use, complete resource for Internet Service Providers, schools, communities and businesses to assist in their broadband planning, finding partnerships and applying for broadband funding through the state. Read more
State's myColorado App Celebrates 1 Million Users
More than 1 million residents are now using the state's myColoradoTM app, 40% of which are active on a monthly basis. With this major milestone, approximately one-fifth of Coloradans have created a myColorado account to conveniently access secure identity verification and important state services, anytime and anywhere. Read more
Digital Government aspirations
Connect all Coloradans to high-speed internet
Access to high-speed internet is foundational in today's digital economy. With respect to government services, improving and remaking individual programs and journeys only matters if residents can connect to the internet in the first place. Given unprecedented levels of federal investment, we aspire to connect every household to affordable, high-speed internet in the next five years.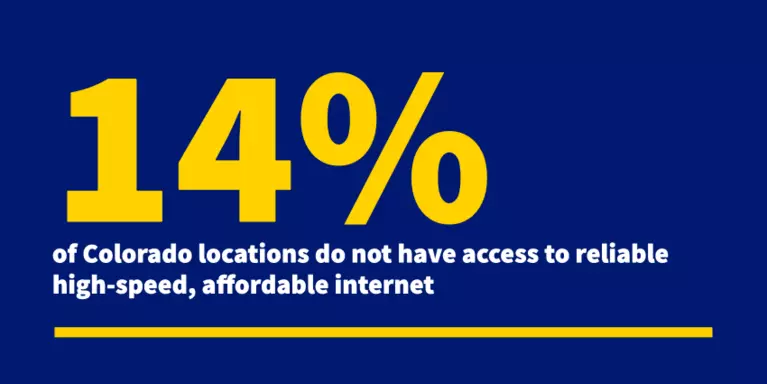 Expand opportunity and reduce poverty
To access public benefits, residents often have to proactively seek and search them out. Even after finding them, residents then have to navigate a complex set of instructions, applications, and requirements. By using the data we already have, we can work to ensure every resident is notified about programs and services they are eligible for. We aspire that residents can easily be notified of eligibility and enrolled in programs that can improve their income security, health outcomes and overall well-being.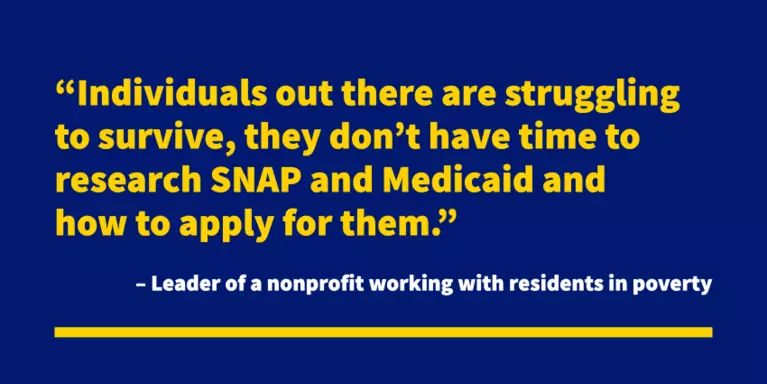 Make government easy
When seeking benefits, services, or information from the state, Colorado residents desire simple, less time consuming and more digital interactions. This is especially true for the most essential services and programs (e.g., income support, health care, human services, etc.). This aspiration also advances equity, as residents from marginalized communities can often experience the most significant pain points in seeking help from the government.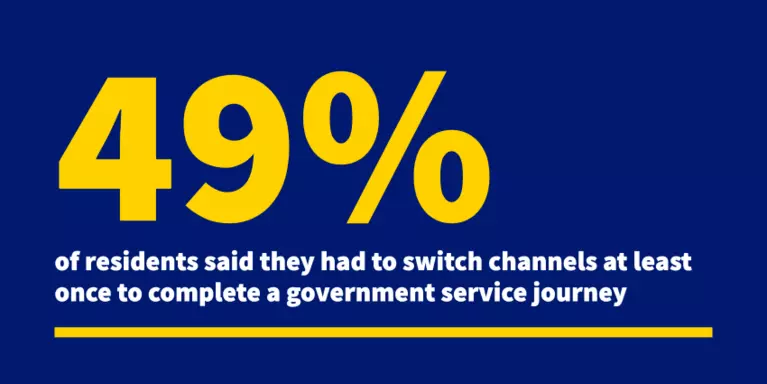 What we heard from Coloradans
We heard from more than 2,000 Coloradans, in addition to surveying more than 200 local and regional governments and community organizations. What's clear is that while we may be offering a top-10 customer experience nationally, there's room for improvement in the access and delivery of the digital services the state offers: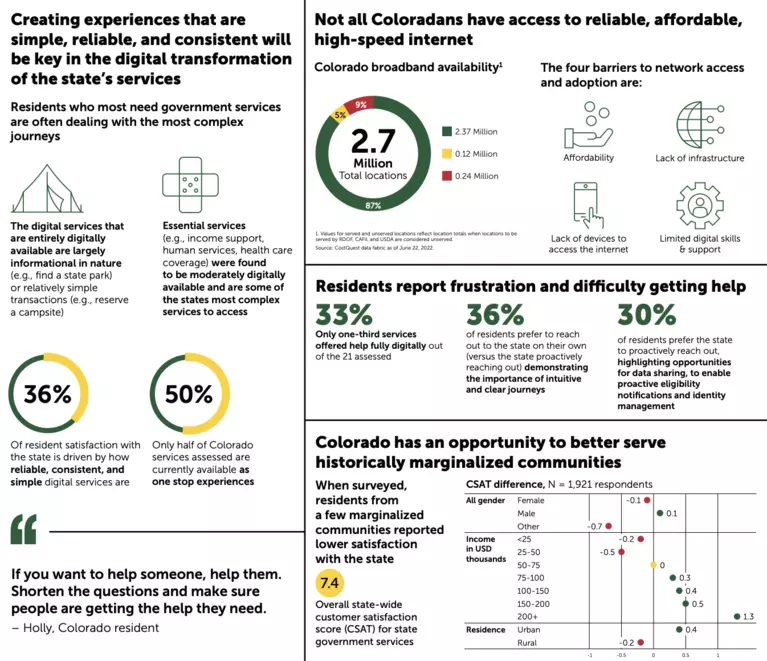 What's next
Transforming digital government and resident experiences will be enabled by key factors across the state:
A common vision of digital government across state agencies
Strong sponsorship from the Governor's Office and agency leadership, along with appropriate resourcing from the legislature
An integrated, enterprise view of all technology in the state, including agency applications and services
Clear ownership, accountability, and decision governance of the digital government priorities and initiatives across the state
A statewide culture that centers the needs of Colorado residents in decisions
In order to meet our ambitious aspirations for digital government, we plan to iterate as we implement and learn. We will continue to engage stakeholders as we work on this plan so that we can meet the needs of Colorado residents.