#FFFFFF
Buy Or Sell IT Products Or Services
IT Skills for State Employees
New myColorado™ Chatbot released for customer support
myColorado, the State of Colorado's Official Mobile App™, has a new Chatbot to help provide an optimal customer support experience for users. The myColorado Chatbot will learn from questions submitted by residents to continually improve its ability to provide helpful answers. The more the Chatbot is used, the smarter and more dynamic it becomes!
You can download the myColorado app via the Apple App Store or Google Play.

Get updates on the state tech topics that interest you
Did you know OIT produces two public-facing newsletters? Our myColorado™ team and the Colorado Broadband Office (CBO) have lots of exciting news to share. Sign up if you're interested!
Broadband Monthly. Stay informed about all of the incredible work being done to bring broadband service to 99% of Coloradans by 2027, including updates on the CBO, new state and federal funding, and more. Sign up for Broadband Monthly
myColorado Connect. Get a monthly rundown on app updates, new features, how-tos and more for the app downloaded by more than 1 million Coloradans! Sign up for myColorado Connect
Work for the state you love
Looking for a flexible work environment where your work directly impacts your fellow Coloradans?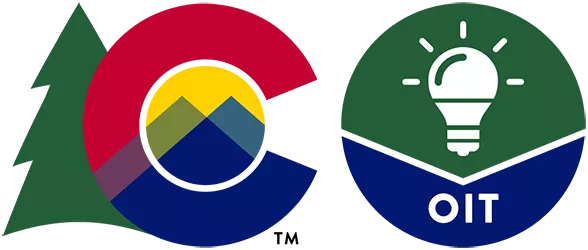 Centering our digital services around Coloradans
After engaging with more than 2,000 Coloradans to understand what they need most from their government, we learned that they expect state services to be modern, innovative, responsive and fully digital. And we couldn't agree more!
Based on this valuable feedback, Gov. Polis partnered with OIT to announce the multiyear Colorado Digital Government Strategic Plan, which serves as a blueprint for expanding access to high-speed internet and modernizing online state services. Stay tuned as this is a long-term effort to improve services for all Coloradans!