DENVER - Today Brandy Reitter began her newly appointed role as Executive Director of the Colorado Broadband Office (CBO). Reitter is taking the helm amid historic funding opportunities that have the potential to bring reliable broadband to every community across the state.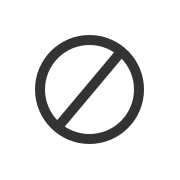 "We are taking big steps to bring fast, reliable, affordable broadband access to Coloradans," said Governor Polis. "I am excited to welcome Brandy Reitter to our administration as we continue saving Coloradans money on internet service and bridging the digital divide across our state."
Reitter will drive the state's broadband strategy to provide equal access for all Coloradans. Among her many leadership responsibilities, Reitter will direct substantial federal and state funding expenditures by working with industry, communities and agencies to ensure the greatest impact for digital literacy and inclusion. She will also focus on building out an enhanced staff and processes to handle the rapid influx of new funding.
"Working in municipal government has given me a window into how challenging broadband expansion can be for underserved communities," Reitter said. "I am excited to collaborate with local and regional leaders to ensure that every home, business, school, library and medical center has access to high-speed internet."
Reitter joins the state after nearly 15 years working in local government as an administrative and operational leader in several Colorado communities, most recently as Town Manager for the Town of Eagle. She holds a Bachelor of Arts from the University of Arizona and earned a Master of Public Administration from the University of Colorado at Denver.