Navigate state locations and digital services more easily with Aira.
Everyone deserves equal access to essential state services. As part of its drive to create a Colorado for All, the State of Colorado is partnering with Aira to connect those who are blind or have low vision with highly trained visual interpreters to remove barriers when navigating state-operated buildings and digital services for free for up to 30 minutes per session.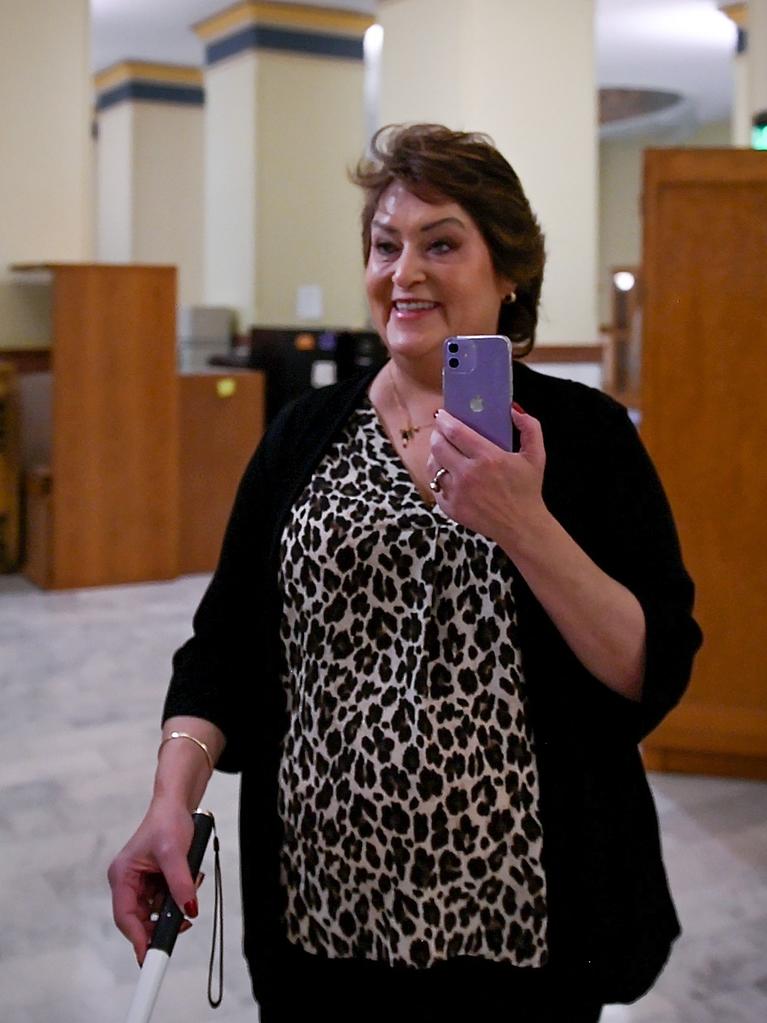 How it works
Aira is a live, human-to-human service available 24 hours a day, 7 days a week, 365 days a year. Through the Aira app, your smartphone camera streams secure, live video to a professionally trained agent who visually interprets what is shared, from describing and reading to explaining and navigating, just about anything safely and securely. 
Get started
Download the app from your mobile device via the Apple App Store or Google Play Store. 
Open the app and register your phone number.
Click the link in the text message Aira sends, which will log you into the app.
Make a free call to learn how it works.
The next time you're navigating a state-operated location, state web application or state website, make a call of up to 30 minutes through the Aira app.
#FFFFFF
Aira Support and Additional Information
Frequently Asked Questions
What is Aira?
Aira is a service that provides on-demand, visual interpretation services for people who are blind or have low vision—or as Aira calls them, Explorers. Simply download the app to your smartphone, press a large button on your screen, and your phone's camera streams a live video to a highly trained Aira agent, providing instant access to visual information and enhancing everyday efficiency, engagement and independence.
Who can use Aira and where?
Aira can be used by anyone navigating State of Colorado owned and managed government locations or visiting state-run websites and web applications (URLs that include "colorado.gov" and "state.co.us").
How much does Aira cost?
Aira is free to Coloradans for the first 30 minutes per session. Call time beyond that will be charged based on Aira's pricing plans.
Do I need any special equipment to use the service?
Special equipment is not required. Any Coloradan who is blind or has low vision can use Aira on their smartphone simply by downloading the Aira app—both iOS and Android phones are supported.
What are Aira's hours of operation?
Aira agents are always available, 24 hours a day, 7 days a week, 365 days a year, and do not require advanced reservations.
The Aira Customer Care team is available at 1-800-835-1934 from 7 a.m. to 7 p.m. Mountain Time, 7 days a week.
Who are Aira agents?
Aira agents are humans, trained and certified by Aira to provide immediate information to Explorers. Aira agents pass a background check and sign a non-disclosure agreement that requires them to maintain confidentiality about their engagement with each Explorer, and go through extensive training on orientation and mobility. Aira agents are not a replacement for a guide dog or a white cane, but rather an additional feed of visual information.
What do Aira agents see and know about my surroundings?
Your Aira agent sees what is in front of and near your phone camera. To get a better view of your surroundings, your Aira agent may ask you to adjust the camera direction.
Which languages are supported?
English and Spanish are supported. In your Aira profile, you can designate a primary and secondary language preference. If your primary language preference is Spanish, your call will be directed to a Spanish-speaking Aira agent.
#FFFFFF
News
Aira Customer Care
Privacy & Security
Product Images