Accessibility Planning
State accessibility standards updates are coming soon! 
The World Wide Web Consortium's (W3C) latest version of the Web Content Accessibility Guidelines (WCAG) is slated to be released in April. On this web page, we'll give you an overview of what you can expect and prepare for the release of WCAG 2.2. We're going to review the updated level A and AA success criteria only. Level AAA is not required by the state accessibility standards.
What impact will this have on state accessibility standards?
The Governor's Office of Information Technology (OIT) is statutorily required to provide statewide accessibility standards for technology. The current standards are based on the W3C's WCAG version 2.1, level A and AA success criteria. 
The W3C recently announced that WCAG 2.2 is scheduled to be completed and published in April. Because of their thorough review process, the release of the new standards has been postponed multiple times, and the timeline for publication might change again. The new success criteria can be up to interpretation until they are officially published, so please consider this proactive guidance and not the official success criteria.
Each version of WCAG is built upon the last. All success criteria from version 2.1 will be in version 2.2. If you're already working to comply with 2.1 then you're already taking steps toward complying with 2.2. The primary difference is that 2.2 makes a few things explicit that were implied in the criteria for 2.1.
Navigable (Guideline 2.4)
Input Modalities (Guideline 2.5)
2.5.7 Dragging Movements (AA)

People are never forced to re-order or move things by mouse dragging (e.g., slider controls without increase and decrease buttons)

2.5.8 Target Size (Minimum) (AA)

Ensures people don't hit the wrong object (e.g., button) on their first try
Provides a minimum size of 24x24px or the size plus the space around it is equal to 24px
Predictable (Guideline 3.2)
3.2.6 Consistent Help (A)

Ensures people can easily learn and then predict where to find help and support when they need it
Any help or support content that exists on multiple pages can be found in the same place within the page content
Provides guidance for consistent placement of support contacts, help pages, chat widgets, etc.
This benefits all users!
Input Assistance (Guideline 3.3)
3.3.7 Accessible Authentication (AA)

Ensures that people can sign in (authenticate) without having to remember a password or solve a puzzle 
Provides alternatives to remembering a user password (e.g., two-factor authentication, cutting and pasting, autocomplete)

3.3.9 Redundant Entry (A)

Ensures that people are not required to spend time entering the same information twice
Provides guidance for creating forms that don't require repetitive input of information (e.g. autofill, content for the user to select) except for security purposes
What can you do now to prepare for WCAG 2.2?
Many automated testing platforms like Siteimprove are waiting until WCAG 2.2 is published but there are things that we can do as we wait until they're published. The OIT Technology Accessibility Program (TAP) team will alert you to future updates as we learn more about the WCAG 2.2 updates and how you can apply them to your work.
Content creators
The primary concern for content creators is the Consistent Help criteria. Make sure that all help or support content that is on your site and can be found on multiple pages can be found consistently in the same place on the pages. This includes but is not limited to:
Support contacts (email, phone numbers)
Links to help pages and FAQs
Chat widget
Accessibility statement
Developers
Begin integrating 2.2 updates to code into development sprints
Procurement and product owners
Make sure your platforms and platform vendors are integrating 2.2 into their platforms and that they have a roadmap for 2.2 compliance.
If you're planning on getting a website or application manually tested, make sure the testing team is using WCAG 2.2 A and AA criteria.
Ensure WCAG 2.2 success criteria are added to your system requirements and compliance is included in your statements of work for all new platforms and updates. 
WCAG Resources
Version 2.2: 
Version 2.1:
---
What are the most common accessibility issues? 
When getting started with accessibility, many people's first question is, "What are the most common accessibility issues?" WebAIM conducted an accessibility evaluation of the homepages for the top one million websites to identify common accessibility issues in order to provide insight into the current state of web accessibility for individuals with disabilities. 
They compiled their findings into the WebAIM Million Report. Across the one million home pages, 50.8 million distinct accessibility errors were detected, which is an average of approximately 51 errors per homepage. 
The most common accessibility issues found are listed below. For each issue, there is a link to additional information about that issue.
While the evaluation noted small decreases in the number of detected accessibility errors and WCAG conformance failures, the important accessibility work continues to help influence ongoing positive change for all.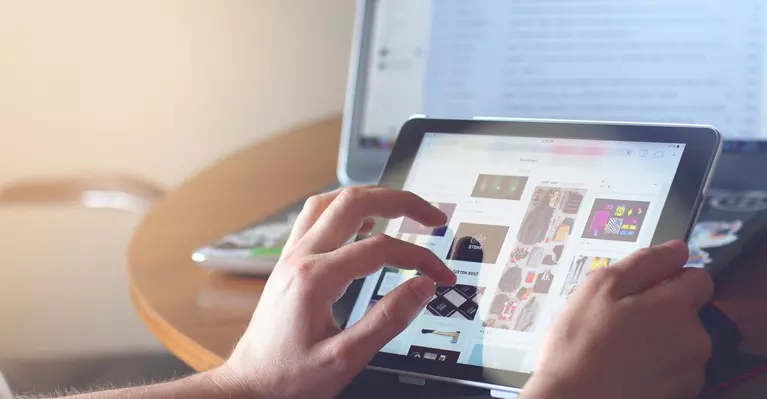 Accessibility Tools & Tips
Navigate state locations and digital services more easily with Aira!
Every Coloradan deserves equal access to essential state services. This is why the State of Colorado is excited to now offer a new service for blind and low-vision Coloradans through a partnership with Aira, an app that provides live, on-demand visual interpreting through human-to-human assistance. Coloradans will get free access for up to 30 minutes per session while navigating state locations and digital services, reducing barriers to services and creating a more welcoming Colorado for all.
To learn more about Aira, including frequently asked questions about the service, visit our OIT Aira web page.
Executive Branch State Agencies
Please use our Aira Media Kit to help get the word out to your agency staff and customers. It is also recommended that you add an Aira statement with a link to the OIT Aira webpage in the accessibility statement/page of your website(s). Here's an example of verbiage that you can add to your website accessibility statement.
---
Notable & Quotable

 
Remembering Judy Heumann
Disability rights activist Judy Heumann passed away on March 4, 2023. She was at the forefront of major disability rights demonstrations, helped spearhead the passage of disability rights legislation, founded disability advocacy organizations, and held senior federal government positions. To learn more about Judy, please visit her website. 
"Part of the problem is that we tend to think that equality is about treating everyone the same, when it's not. It's about fairness. It's about equity of access."
- Judy Heumann (1947 - 2023)
---