WC3 to adopt new accessibility guidelines this month
Colorado law requires all state and local government entities to comply with the most recently published version of the Web Content Accessibility Guidelines (§24-85-103, C.R.S.). This means that when the latest version of the Web Content Accessibility Guidelines (WCAG) is released later this month, WCAG Version 2.2 will be adopted as the State of Colorado Accessibility Standards with immediate effect.
What does this mean for you?
Your team will need to update all WCAG 2.1 references to read "WCAG 2.2." Be sure to start by updating your Accessibility Statement on your website(s).
You will need to familiarize yourself with the changes in the latest version of WCAG. More information is in the "What's new in WCAG 2.2?" section below.
Your organization will need to incorporate the changes to the required Level A and AA Success Criteria into your accessibility plan.
What's new in WCAG 2.2?
WCAG 2.2 extends WCAG 2.1 by adding nine new Success Criteria, definitions to support them and guidelines to organize the additions. This approach helps to make it clear that sites which conform to WCAG 2.2 will also conform to WCAG 2.1. The following Success Criteria are new in WCAG 2.2:
Level A (required): 
Level AA (required):
Level AAA (optional): 
To learn more, review the What's New in WCAG 2.2 web page. If you have any questions about how these changes will affect your organization, please email OIT_Accessibility@state.co.us.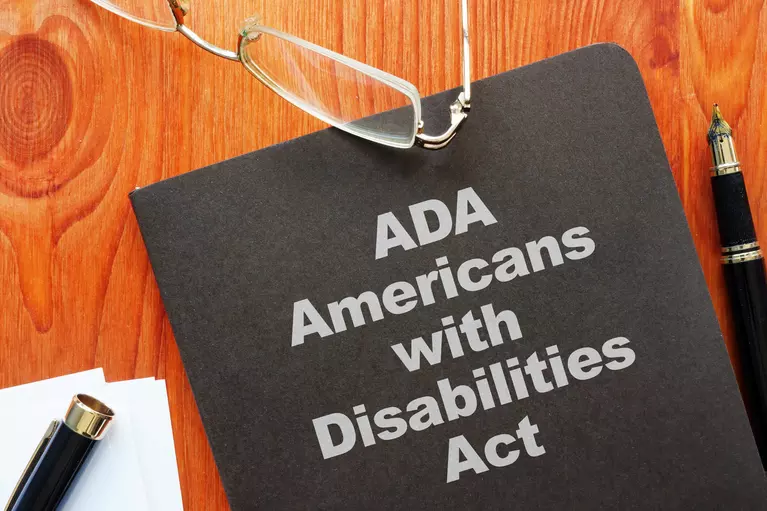 ---
U.S. Justice Department Advances Proposed Rule to Strengthen Web and Mobile App Access for People with Disabilities
The Justice Department proposed rulemaking under Title II of the Americans with Disabilities Act (ADA) aims to improve web and mobile applications (apps) access for people with disabilities. It also aims to clarify how public entities – primarily state and local governments – can meet their existing ADA obligations as many of their activities shift online.
"This marks the first time in the history of the Americans with Disabilities Act that the Justice Department has issued a proposed rule on website accessibility," said U.S. Attorney General Merrick B. Garland. "This proposed rule seeks to ensure that Americans with disabilities have equal access to the websites and apps that connect them to essential services provided by state and local governments."
People routinely rely on web and mobile apps to access a variety of vital public programs and services like employment and educational resources, voting information, health and emergency services, parking and transit schedules. It is critical for these technologies to be accessible for people with disabilities.
Notice of Proposed Rulemaking PDF
Provide Feedback on Proposed Rules by October 3, 2023
---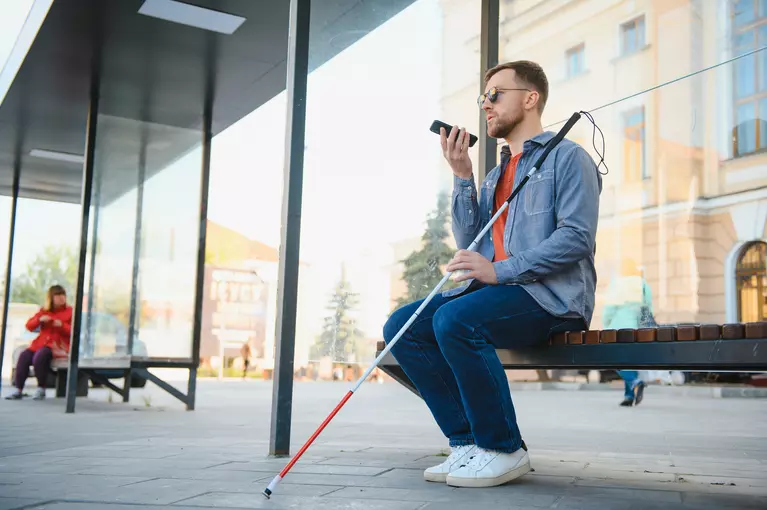 Accessibility & You: Back to School and Office
Back-to-Campus with Aira
By Theresa Montano (she/her), State of Colorado Architect of Accessibility
It's back-to-campus season at state colleges and universities in Colorado! Aira can now help students and campus visitors who are blind or have low vision navigate their campus with ease. Aira is visual interpreting, it's access to information through remote assistance.
Aira is free to students and visitors at state colleges and universities in Colorado. With Aira, students and campus visitors can be even more independent, empowered with tools to live, work, learn and play on their own terms. The Aira navigators can assist people who are navigating campus, or remote onto students' computers to navigate through computer issues.
Here are some quick tips to help you go back-to-campus with Aira:
Load Aira Explorer to your mobile phone before returning to campus.
Use Aira to navigate campus anytime day or night, especially while you are first getting acquainted or re-acquainted with your campus.
Use Aira for technology support. Did your screen reader stop working unexpectedly or are you having trouble with your computer reboot? Use Aira for assistance to get you back online!
With Aira, at the touch of a button, people who want access to visual information have it, enhancing everyday efficiency, engagement and independence. Aira is an accommodation and a productivity tool! 
Visit the Aira Information Web Page

Tips for using public transit
By Chelsea Cook (she/her), OIT TAP Accessibility Consultant
Headed back into school or to the office for work? I have lived in Colorado for six years, and one of the reasons I moved here was better access to public transit. Here are my tips as a blind traveler.
Before you begin your trip
Customers with disabilities of any kind should apply for RTD's Access-A-Ride paratransit service. Though it is designed for people and circumstances where riding the fixed routes is difficult, you can ride the buses and trains for free, and RTD now has a partnership with Uber, Lyft and other services where they will subsidize those modes up to a certain amount. Very much worth the extra steps the certification process can involve.
Have a backup plan. Traveling in anything other than a personal vehicle invites variables that are out of your control into the situation. If you have to be somewhere on time, I always leave a little bit earlier than necessary, especially if I am walking to my final destination. But things can and do still go wrong.
Plan to use the mode of travel that works best for you. Ultimately, it's about getting from point A to point B with the least amount of stress and trouble. If that means favoring one mode over another, so be it. Use what works best for you to enjoy your life!
Apps for Transportation
I use a variety of apps to get around town. I prefer to use an iPhone because of its accessibility features. However, there are links to these apps available to Android users as well.
Google Maps: When I find an address I will eventually want to visit, this is the app I start with on my couch. It will tell me how long via different modes the trip will take, and which routes to use. Once I leave the bus or train I'll switch to another app for turn-by-turn directions, but Google Maps usually gives me a good idea which mode I should use to get somewhere.
Transit: This will show public transit lines and stops around you. Its real-time data is usually very accurate. Once you are in a vehicle, you can enter "Go" mode and it will keep track of you via GPS, tell you when you have reached your stop, plus use that data to update its real-time features for routes. You are helping yourself and others who want to catch that bus or train. Win-win!
Uber and Lyft: These rideshare apps have changed the game for people with certain disabilities to be able to travel. While the apps can have accessibility issues from time to time, and drivers may have reliability or accommodation challenges, the convenience factor is still amazing. Waiting for pickups can be inconsistent, but they cut two hour airport trips down to around 40 minutes.
---
Notable & Quotable
"I have a Disability yes that's true, but all that really means is I may have to take a slightly different path than you."
- Robert M. Hensel, poet and Guinness & Ripley's world record holder for the longest non-stop wheelie in a wheelchair
---